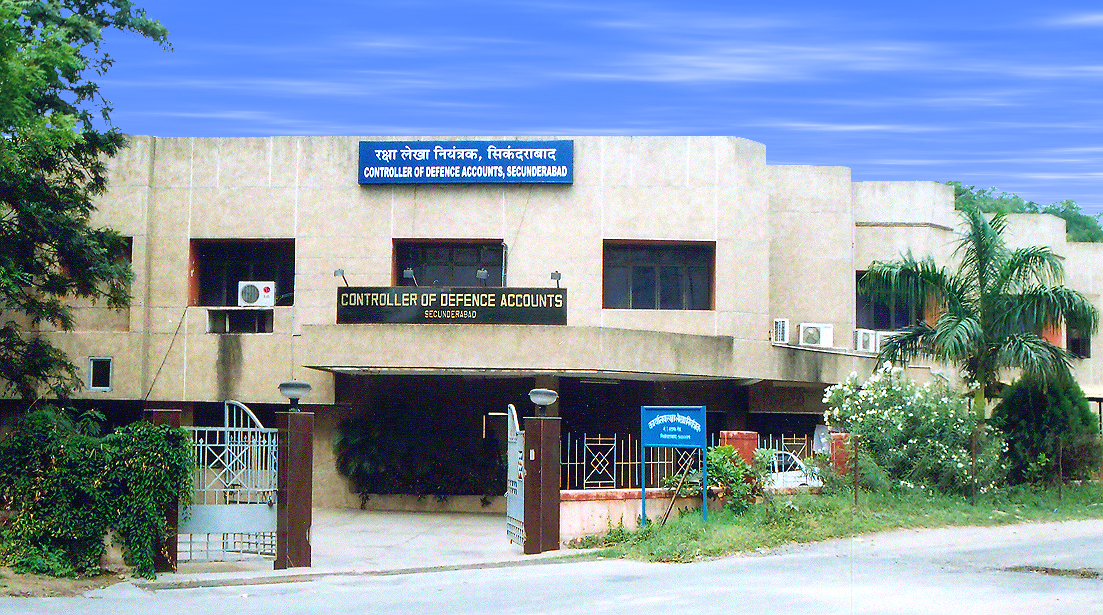 Please LOGIN through the button provided at TOP Right Corner of Top Menu bar
About Us:

The Controller of Defence Accounts(CDA) Secunderabad, is an organization under Defence Accounts Department, Ministry of Defence, Government of India. CDA Secunderabad is primarily responsible for prompt Audit, Payment, Accounting and Financial Advice to all the Defence units and formations within the state of Telangana, Andhra Pradesh and also Part of Orissa. It is also responsible for Maintenance of Pay Accounts of about 1,25,000 Army Jawans by two Pay & Accounts Offices viz PAO (ORs) EME for Corps of Electrical and Mechanical Engineers and PAO (ORs) AOC for Army Ordnance Corps. The Hqrs. Office of the Organization is Controller General of Defence Accounts(CGDA) located in New Delhi....More...>>

for Vigilance Complaints/Information:

Smt. K Sangeeta, IDAS, Jt.CDA
No. 1, Staff Road,
Opp Secunderabad Club,
Secunderabad - 500 009

Contact No. 040-27898040eMail Id:

Quality Policy:

The Defence Accounts Department is committed to render efficient, correct and prompt accounting, payment and financial services leading to customer satisfaction. It is also committed to render efficient audit services to ensure public accountability.

Mission Statement:

We strive to achieve excellence and professionalism in accounting and financial services and in performing audit functions.